Our Veterinarians
Meet the Veterinarians of Animal Medical Center in Amarillo, TX! We're pleased to provide exceptional vet care for your pets! Please call us today to speak to one of our caring veterinary staff members!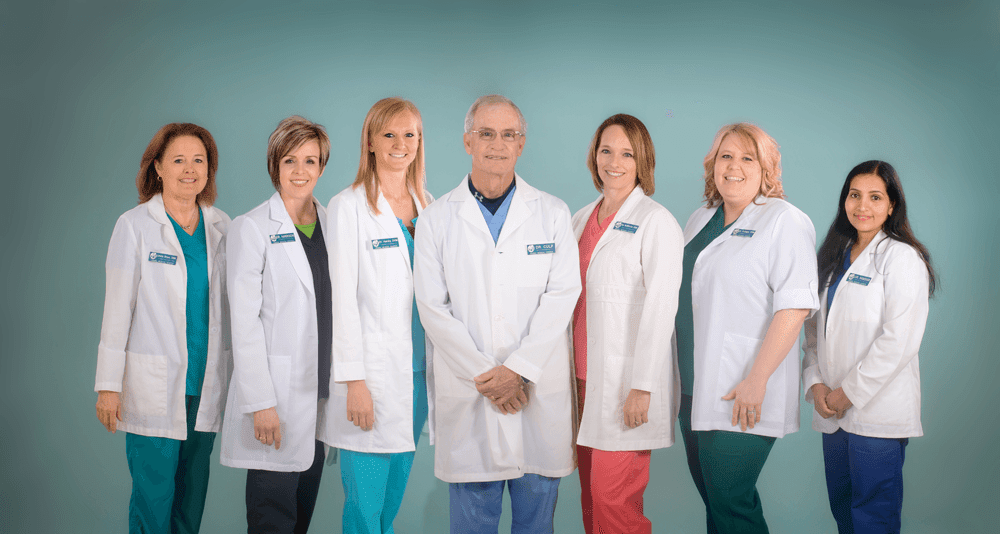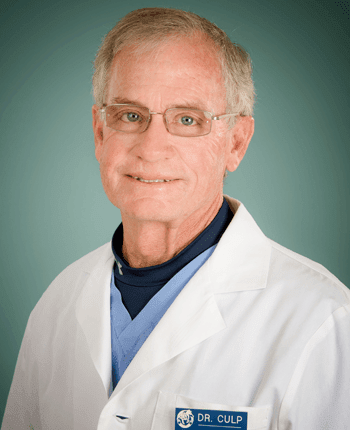 Dr. Wick Culp
DVM
Wick Culp, DVM, is the owner and operator of Animal Medical Center since 1983. He grew up in Happy, Texas and moved to Amarillo in 1976. He attended Happy High School, WTSU and Texas A & M University. Dr. Culp's hobbies include golf, gardening and cooking. He is a member of the Texas Veterinary Medical Association, American Veterinary Medical Association, the American Animal Hospital Association, and the Men's Golf Association. Dr. Culp and his wife, Janet have one daughter, Brittney, who is a Surgical Resident at Baylor Medical Center in Dallas. They have 3 greyhounds who are also blood donors for the clinic, one Italian Greyhound and 1 cat.
Dr. Culp says that the best thing about being the owner of Animal Medical Center is taking care of pets whose owners sincerely look at them as an important part of their family. Also working with people at the clinic who sacrifice to take care of people's pets as if they were their own is very rewarding.
Laveta Bryan
DVM
Dr. Laveta Bryan grew up and has lived most of her life in Amarillo. She has been part of Animal Medical Center since 1988. She loves the Panhandle area with its quirky weather, constant wind and genuine folk. Dr.Bryan states it has been rewarding to work the fine companions of these people for many years. She has been involved in various competitions with her furry family members over the years from beauty contests to the athletics of dog agility competition. In recent years, Dr. Bryan has taken up running competitively; primarily in half marathons and she especially enjoys trail running. She is fortunate to live in the panhandle countryside where her fleet of four footed athletes can run with her. Dr. Bryan is honored to continue working with the very special bond that our pets create in our lives.
Dr. Dai McWhorter
DVM
Dr. Dai McWhorter is a native Tennessean. She moved to the DFW area when she was 8 and has lived in Texas ever since. Dr. McWhorter did her undergraduate work at Texas A & M and received her DVM in 1997 from Texas A & M College of Veterinary Medicine. That same year she came to work at Animal Medical Center and married her husband, Kelley. They have 2 sons and at any given time at LEAST one dog and cat. Dr. McWhorter enjoys working with small animals and has a special interest in abdominal ultrasound. Over the years she has truly enjoyed the funny and diverse group if people that she has had the privilege to work with and the special relationships she has developed with her clients and her patients.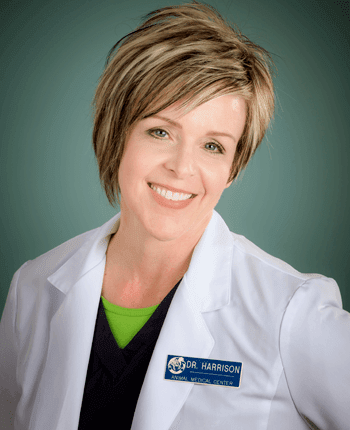 Dr. Natalie Harrison
DVM
Dr. Natalie Harrison joined the staff of Animal Medical Center in 2003 as an associate veterinarian. She was born and raised in Amarillo, attended Caprock High, undergrad at WTAMU, DVM at A&M in 2003. Her personal Interests are cooking, gardening, travel, music, reading. Her Veterinary interests are cytology and internal medicine. She has several pets: 3 schnauzers, 2 lab mixes, 1 silly Great Dane and 4 cats. Dr. Harrison says the best thing about AMC: high quality of medicine and care for our clients and their pets.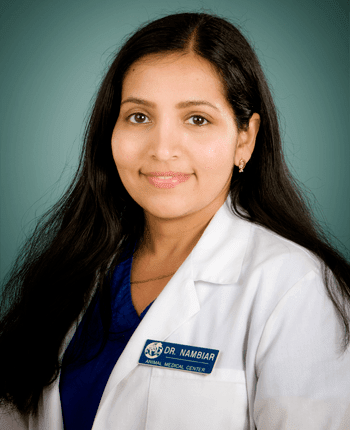 Dr. Divya Nambiar
DVM
Dr. Divya Nambiar was born and brought up in the coastal state of Kerala, India. She earned her degree in Veterinary Medicine in 2005 from India. After moving to the United States, she completed her foreign graduate veterinary certification program under the American Veterinary Medical Association (AVMA). Her career started as a relief veterinarian in Amarillo and later, she practiced as an associate veterinarian in Dallas area before coming back to Amarillo in 2014She is a member of the AVMA and High Plains Veterinary Medical Association. She enjoys travelling, spending time with her family, and cooking. She says "Animal Medical Center has a great staff, facilities and working environment and the Center provides high quality medicine and exceptional care for our pets."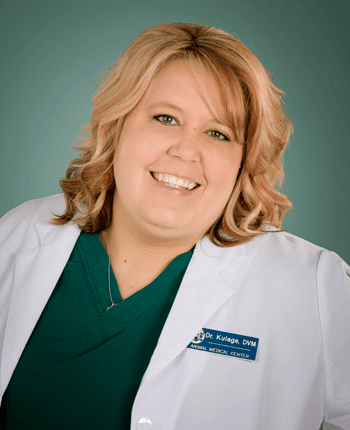 Dr. Christina Kulage​
DVM
Dr. Christina Kulage was born and raised in Lubbock, Texas. Christina is a proud Aggie (Whooop!) and attended Texas A&M University for both her undergraduate degree and Doctorate of Veterinary Medicine. After graduating, Christina and her husband Zak decided to move back closer to her roots, thus landing in Amarillo, Texas. She loves the friendly faces and atmosphere that are present in the panhandle of Texas and couldn't think of a better place to settle down and to work with people and their animals. Christina has four furry critters: three dogs and one cat that completely rule the roost. Her favorite thing about Animal Medical Center is their ability to provide top-notch veterinary medicine in combination with immense compassion and personal interactions.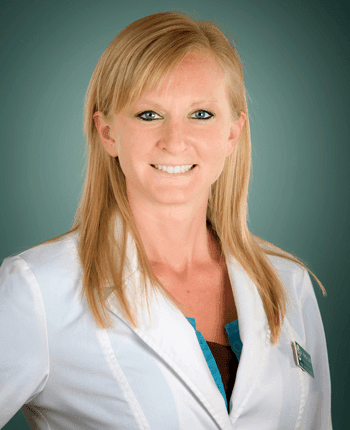 Dr. Megan Hardy
DVM
Dr. Megan Hardy grew up in Iowa and received her veterinary degree from Iowa State University. After graduation, Dr. Hardy furthered her education with certification in Veterinary Chiropractic at Options for Animals in Kansas City. Dr. Hardy joined the Animal Medical Center in 2017 and is especially interested in veterinary chiropractic and surgery. At home, she and her husband, Marc, have 2 dogs, 2 cats, 2 horses, and a small cattle herd. Dr. Hardy loves everything about the Texas panhandle and is proud to call it home. She is also proud to be a part of the great team at the Animal Medical Center because the diversity of our special interests allows us to provide high quality medicine to a wide variety of patients.